There was free entry to all the exhibitions in the ArtScience Museum for Singaporeans during the first three days of the SG50 Jubilee Weekend, so I took the opportunity to take a look inside one of Singapore's iconic buildings. I spent more than an hour queueing, but that's hardly the longest I've queued before. The two current exhibitions of note are "Dreamworks Animation: The Exhibition" and "The Deep", which would have cost me $20 on a normal day.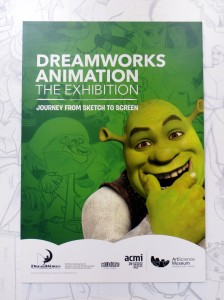 I also went to Gardens By The Bay to watch the SG50 Special Edition of the nightly Garden Rhapsody light and sound show. This edition is currently still showing after the SG50 Jubilee Weekend so you might still be able to catch it if you haven't. The show is free for everyone.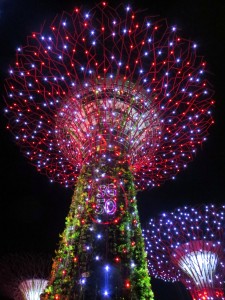 Travel on buses and trains was free on National Day. The crowds were crazy as a result, and with many dressed in red, I felt like I was being swarmed by fire ants… I wonder when we will next see the following ticket machine cover being used, if ever again…
As for the National Day Parade itself, I managed to get a standing spot beside NTUC Centre at One Marina Boulevard despite arriving at about 6.45pm. There were no screens nearby showing the live feed of the parade conducted at the Padang, so I had to contend myself with just the aerial display and fireworks, and lots of waiting in between. The mobile network was jammed, crowd control was non-existent, and there was a moment when this extremely tall guy, whom I thought was just trying to squeeze past in front of me, suddenly stopped right in front of me, blocking my view of the sky entirely. Needless to say, I was underwhelmed by the fireworks finale from where I was standing, but I wouldn't have camped out early for a better spot elsewhere anyway.
For more photos and videos taken during the SG50 Jubilee Weekend, click on the album below: